If you need to update people on one or more of your lists you can send an email right from WaitlistPlus or you can get a comma separated list of emails and use your own email client to send them.
Send an Email
While viewing your list, Click on the Email button
Fill out the email Subject and Body

In the Body section, you can use placeholders to fill in details about the person on your list, or email recipient.

Click Send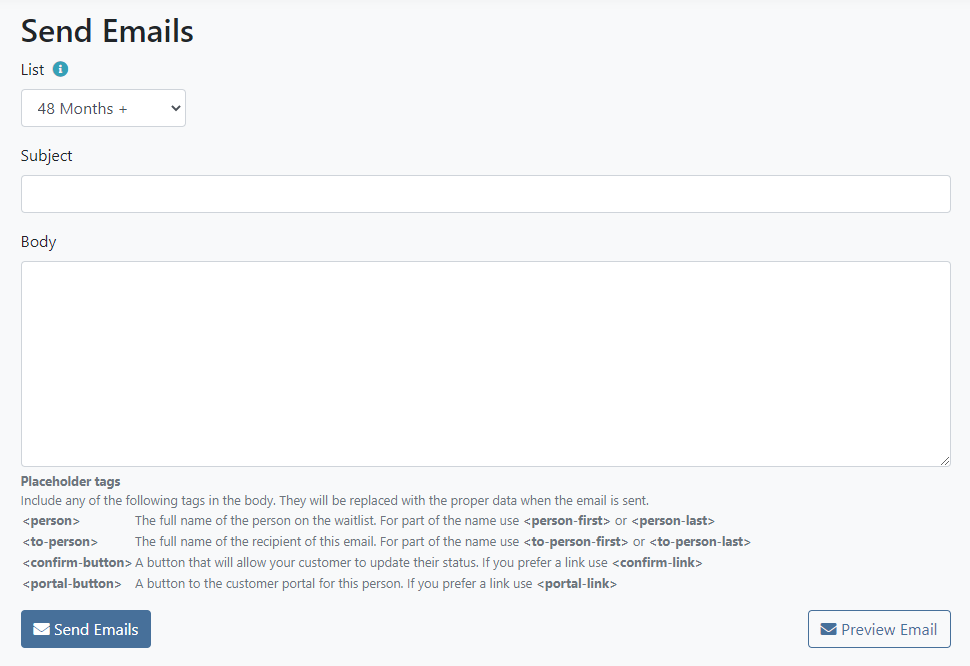 Get Email Addresses
On the home page click Export > Get Email Addresses
Once on the Email Addresses page, you can select which lists you want to include and what you want to separate them by. "Comma" is supported by most email clients.

Then click Get Emails. The result will be a long string of text which you can copy and then paste into the To line in your email client.